Across the street from our apartment here in NW Portland is a thrift shop I rarely visit. There's no reason for me to not visit more, I just don't. But when I see something in the window that looks cool, I like to stop by and check it out. I've seen a few sofas in the window that were attractive until I got up close (some funky stains going on, let me tell you).  But today the couch in the window turned out to be the one I am writing this post from. It's comfy, microfiber brown goodness. And at $150, it was a major stealcompared to buying new: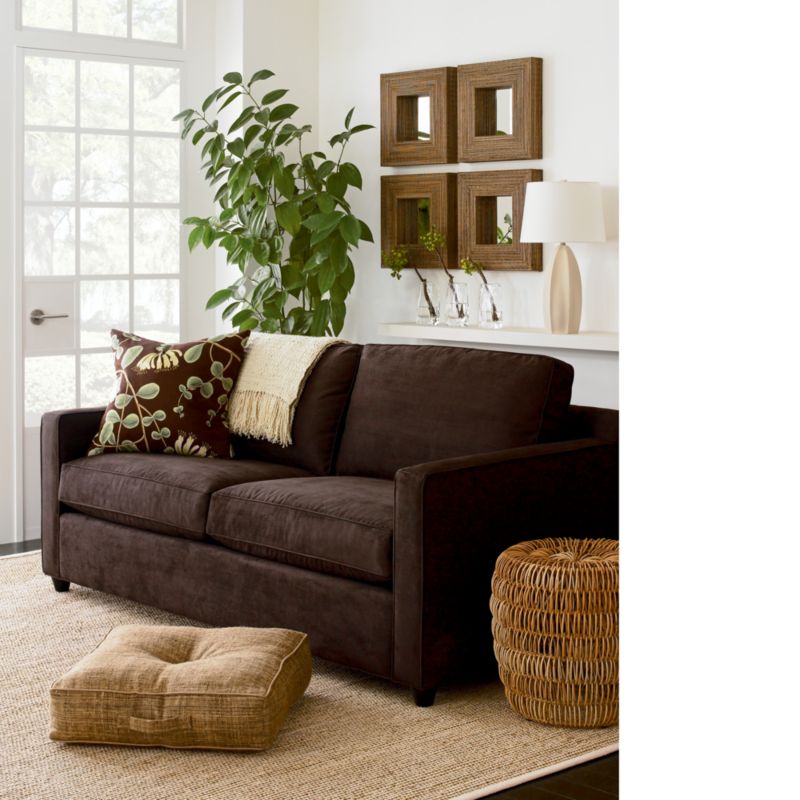 $1000 Troy Sofa from Crate and Barrel . . . score!
*Note- Although couch looks like this, the above is not my apartment. My apartment is never that clean and my apartment right now is a total disaster with old couch and new couch crammed into the living room. Lovely.